Venezuela's Ivian Sarcos was Crowned Miss World 2011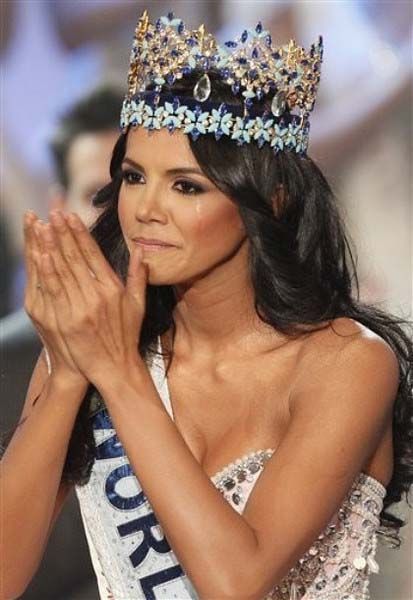 Ivian Sarcos, Miss Venezuela won the crown of Miss World 2011, the 61st edition of the pageant was held last November 6 at Earls Court Exhibition Centre in London, United Kingdom.
This year's edition has made a twist using a new scoreboard system which added suspense to every moment. The Top 30 candidates were chosen on screen and points were added after revealing each fast-track's result. During 2003-2010, the winner of each fast-track advanced to the semi finals, but starting in 2011, it will only add points to the cumulative score. The system was very well received by viewers around the world.
Ivian Sarcos won the 6th crown for her country, and the 61st woman to won the coveted title. She was crowned by Miss World 2010, Alexandria Mills from USA.
Close to the title was the 1st run-up, Miss Philippines, Gwendolyn Ruais.
Miss World 2nd princess, Gwendolyn Ruais (Philippines)
The 2nd run-up place went to Miss Puerto Rico, Amanda Vilanova.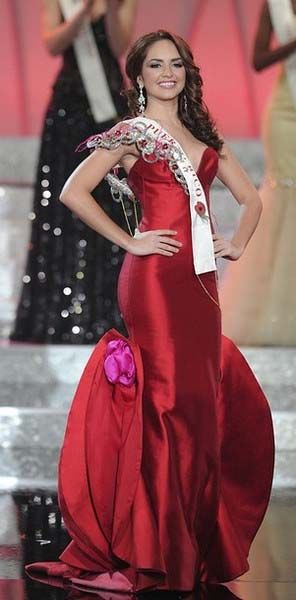 Miss World 3rd princess, Amanda Vilanova (Puerto Rico)
TOP 7 FINALISTS
* Miss England, Alize Mounter
* Miss Korea, Kyung Min Doe
* Miss Scotland, Jennifer Reoch
* Miss South Africa, Bokang Montjane
TOP 15 SEMI-FINALISTS
* Miss Indonesia, Astrid Ellena
* Miss Italy, Tania Bambaci
* Miss Kazakhstan, Zhanna Zhumaliyeva
* Miss Spain, Carla Garcia Barber
* Miss Sweden, Nicoline Artursson
* Miss Ukraine, Iaroslava Kuiracha
* Miss US Virgin Islands, Esonica Vieira
* Miss Zimbabwe, Malaika Mushandu
TOP 30 QUALIFIERS:
* Miss Australia, Amber Greasley
* Miss Botswana, Karabo Sampson
* Miss Brazil, Juceila Bueno
* Miss Canada, Riza Santos
* Miss Chile, Gabriela Pulgar
* Miss Guatemala, Lourdes Figueroa
* Miss Hungary, Linda Szunai
* Miss India, Kanishtha Dhankhar
* Miss Japan, Midori Tanaka
* Miss New Zealand, Mianette Broekman
* Miss Paraguay, Nicole Huber
* Miss Russia, Natalia Gantimurova
* Miss Saint Barthelemy, Johanna Sansano
* Miss Serbia, Milica Tepavac
* Miss Thailand, Patcharida Blatchford
* Miss Trinidad & Tobago, Lee Ann Forbes
FAST TRACK WINNERS:
* Beach Beauty Winner: Miss England
* Top Model Winner: Miss Kazakhstan
* Talent Winner: Miss Chile
* Sports Woman Winner: Miss Dominican Republic
* Beauty with a Purpose Winner: Tie: Miss Ghana and Miss Indonesia
CONTINENTAL QUEENS OF BEAUTY:
* Africa: South Africa
* Caribbean: Puerto Rico
* Americas: Venezuela
* Asia Pacific: Philippines
* Europe: England
Photo Gallery: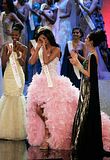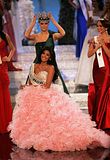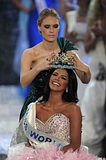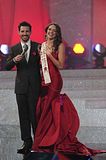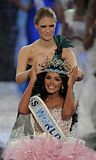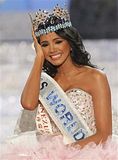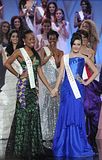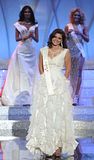 *
Miss World 2011 Complete Coverage