Emanuela Guri (Albania) - Miss Earth 2011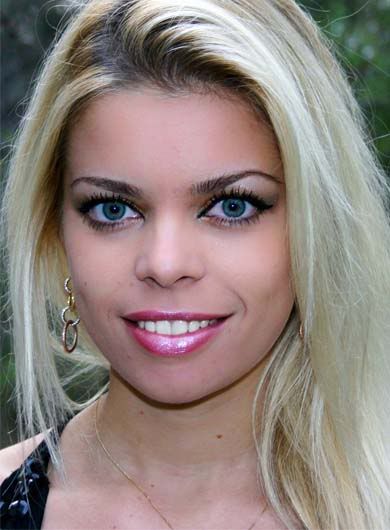 Miss Earth 2011 Beauty Pageant
Candidates | Contestants Profile

Miss Albania

Emanuela Guri

Age: 23

Height: 170cm

Hometown: Tirana

Environmental Views:

What environmental project will you create to promote the protection of Mother Earth and why?

I would like to create an association with the name "protect the environment, live longer" would like to make the design of a new legal basis to change the existing one to adopt in full all the principles of environmental protection, land and to create the necessary legal basis for the full transposition of directives later to protect the environment from pollution, including the directive "on integrated prevention and control of pollution", that "on the large combustion plants", that "for environmental responsibilities "and the directive" On the control of major accidents ", which include dangerously substances if we have a clean environment, live a healthy life.

What makes you proud of the country you are representing, and what can you promote about your country?

I feel proud of my country because we have survived! And a nation that survives on three thousand years through heavy occupations, and this gives us more great spiritual values! makes me proud of the fact that we are not against the persecutors but we are showing civilization. I am that we live in a land blessed with natural beauty and exceptional climate. I am proud because we have fine traditions, special, rich. I am because we are the noblest people in this selfish world. I am because we have given our precious contribution throughout our history. We've all been in the top elite of empires which passed through Europe or the Balkan Peninsula. Figures for the life I gave judgment and European hero Gjergj Kastrioti Skanderbeg. Because we were the first to create the idea of the nation in the Balkans.

Describe your childhood/growing years.

I had a very happy childhood, with a wonderful family with my two sister's, We loved always going in the school together and when we made trouble sometimes we loved that always near us was my wonderful mother and special father that He is not with us anymore, but He keep looking for us from the Heaven. We were always together.

What lessons did you learn from your childhood/growing years?

I learned from this age that it is not important what you have in life, but who is near you.

What is your most memorable moment?

Difficult to memorize a moment as they are numerous in everybody's life My only time in my life was a day argued with the little sister, and i called the police to intimidate, and since then remained a legend "you will receive the police again". I also introduce programs for children from age 10 years who was a beautiful period, I was small but i felt like a big girl.

What is your environmental advocacy?

To stop forest and rivers destruction as it is degrading the environment, importance of having as many trees in our city's as they are so invaluable to our existence and I think that with many trees our city's will make them look lovely to all of us.
*Back to Miss Earth 2011 Delegates:
Batch A-D
|
Batch E-K
|
Batch L-P
|
Batch R-Z