Elizabeth Mosquera of Venezuela wins Miss International 2010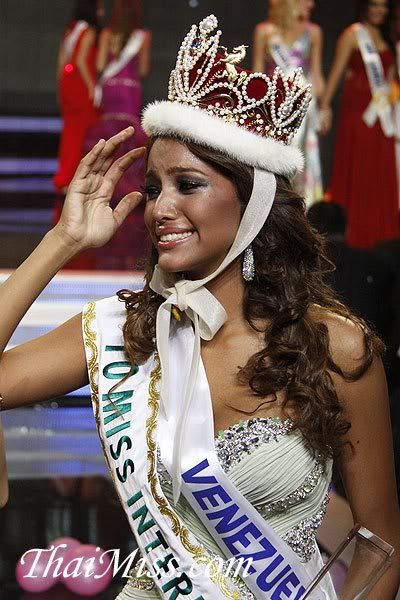 Miss Venezuela, Miss International 2010
19 year old
Miss Venezuela, Elizabeth Mosquera
from Maracaibo is the winner of the 50th
Miss International
2010 in a beauty pageant held on November 7 in
Sichuan Province Gymnasium, Chengdu, China
. She became the 6th winner from her country and she was crowned by
Miss International 2009
,
Anagabriela Espinoza
of
Mexico
.
Close to the title was the 1st run-up,
Miss Thailand, Piyaporn Deejing
. She is 21 years old from Nakhon Ratchasima and stands 5'8" tall. Piyaporn Deejing was placed 1st run-up and was crowned as Miss Thailand Earth 2008 at
Miss Thailand 2008
contest. Later, she competed in
Miss Earth 2008
that was held in
Pampanga, Philippines
and she one of the
Top 16 Quarter Finalists
. Then, earlier in 2010, she was appointed as
Miss Thailand International 2010
.
The 2nd run-up place went to
Miss China, Si Yi Yuan
. She is 20 years old and stands 5'9" tall.
The new Miss International 2010, Elizabeth Mosquera was crowned Miss Venezuela Internacional at
Miss Venezuela 2009
beauty contest. She also placed 4th run-up at
International Queen of Coffee 2010
in Manizales, Colombia, on January 9.

1st run-up, Miss Thailand, Piyaporn Deejing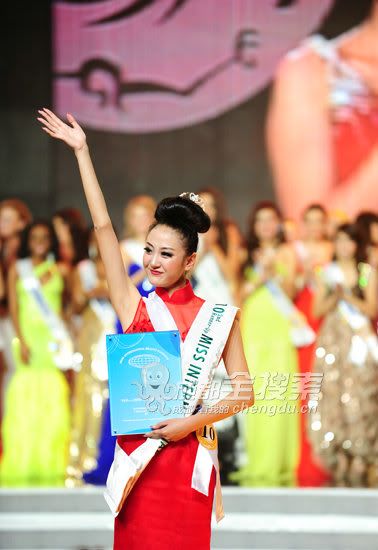 2nd run-up, Miss China, Si Yi Yuan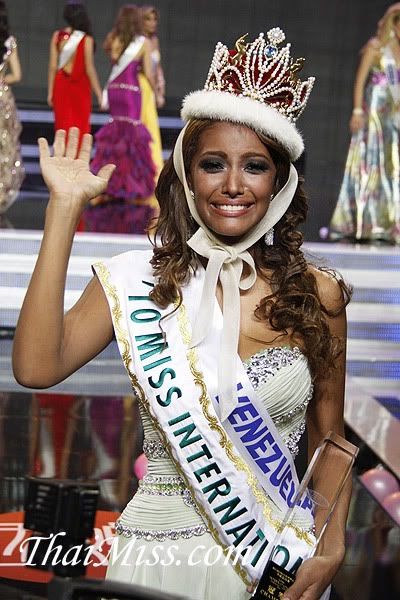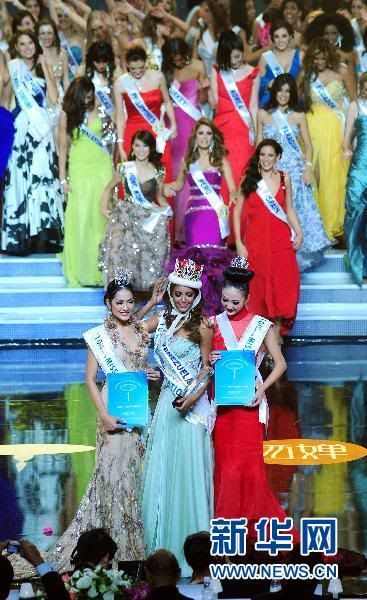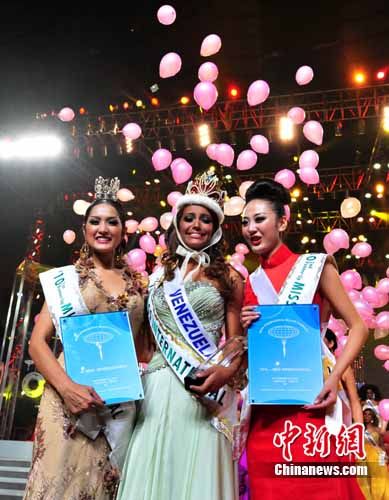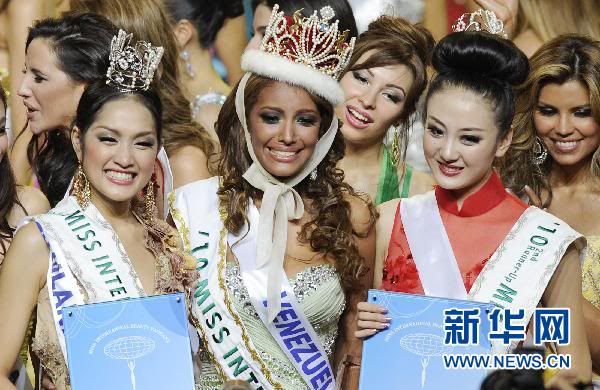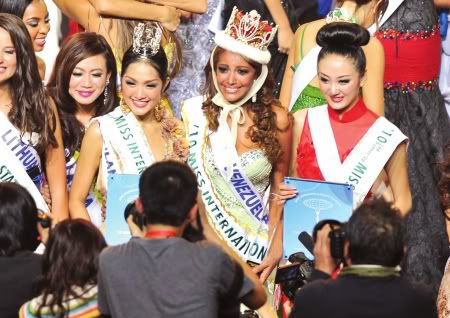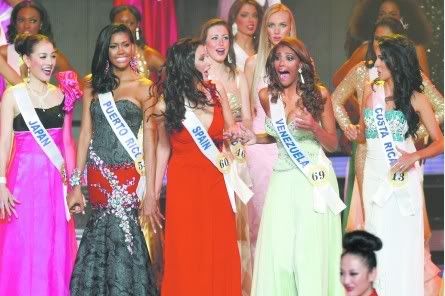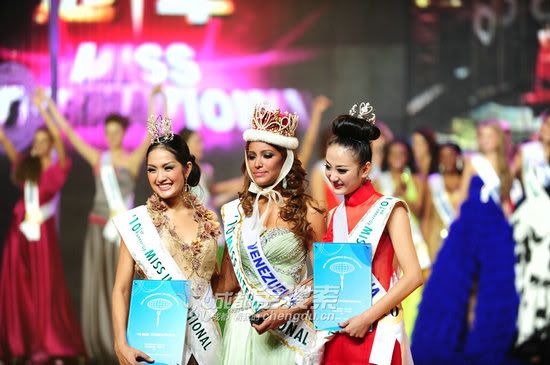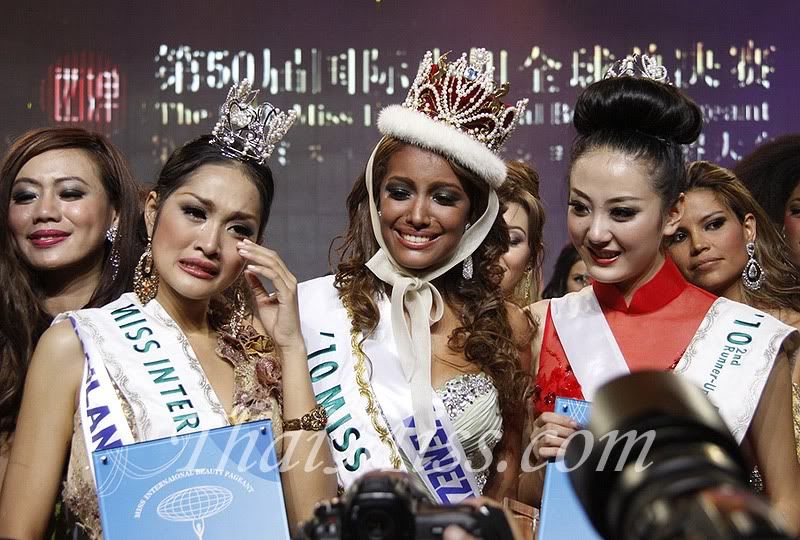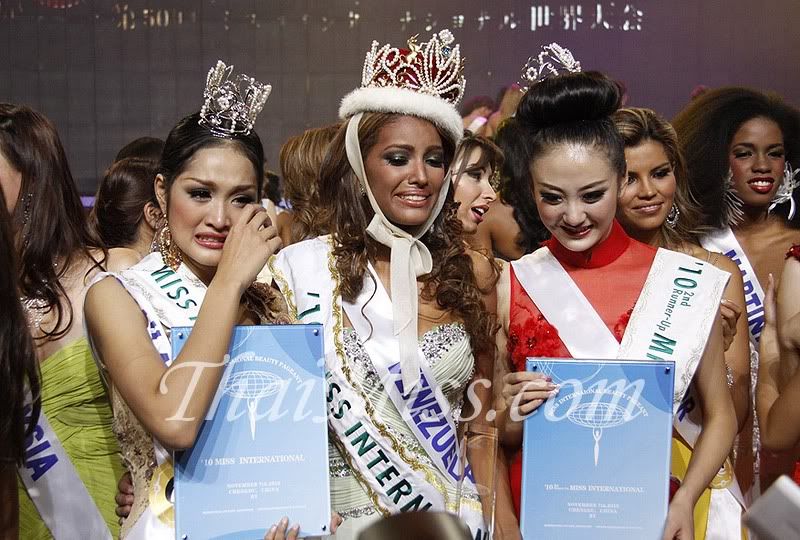 *
Miss International 2010 Complete Coverage