Francesca Testasecca wins Miss Italy (Italia) 2010
Francesca Testasecca was crowned Miss Italy 2010 or locally known as Miss Italia 2010 beauty pageant held on September 13 in Salsomaggiore. She was crowned by the 75 year old actress Sophia Loren.

19 year old Francesca Testasecca and works as a professional model. She beat out 59 beauties, including a transsexual, whose participation was focus of discussion and controversy around the world last week.

The runners-up were Giulia Nicole Magro and Giulia Di Quinzio. Miss Italy (Miss Italia) does not compete in international pageants.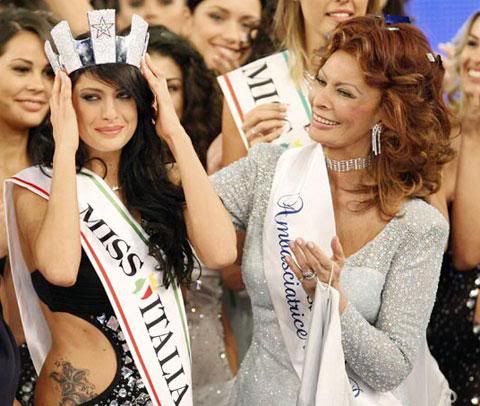 * Miss Italia 2010 Contestants:
Batch 1
/
Batch 2