Summer Ghanavati | Miss Wales 2010 Finalist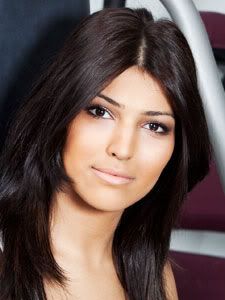 Miss Wales 2010 Beauty Pageant

Candidates
Name: Summer Ghanavati
Age: 20
Hometown: Cardiff

Bio: Hello all. My name is Summer and I am a 20 year old student studying and living in Cardiff. I feel incredibly proud and privileged to have been awarded the title of Miss Cardiff in October and I am so pleased that I eventually plucked up the courage to enter, thanks to my family for the encouragement and support. I am in year one of my journalism degree which I study at Cardiff University and I'm looking forward to visiting many countries around the world, writing articles which can help to inform people andallow change for the better. Late 2007, I lost my brother to Cancer, which was the worst time of my life. I now use this pain as my motivation to make the most of the opportunities life has to offer me and I spend lots of my free time working and fund raising for charities to ensure we can cure these diseases in the future. My dream now is to be crowned Miss Wales in June and to be given the opportunity to represent Wales in Miss World 2010. I hope to be the best ambassador to date and ensure that people recognise the beauty, history and potential of our country.
* Contestants:
Batch 1
/
Batch 2