Myverick Garcia (Mississippi) - Miss USA 2012 Contestant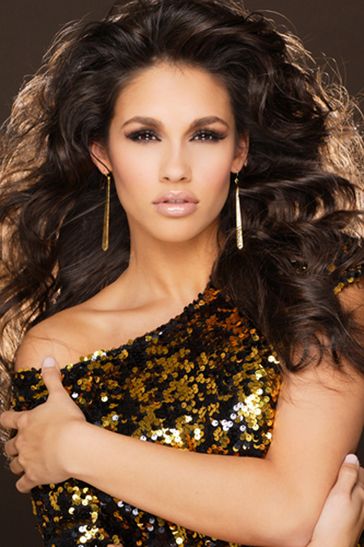 Miss USA 2012 Profile

Miss Mississippi

Myverick Garcia

"My life is a classic Cinderella story, omitting the fairy godmother and inserting my grandmother and her 18-wheeler. I am working hard to become the first college graduate in my family and to begin practicing dentistry as Dr. Myverick Garcia. I truly believe that everything in my life has prepared me for this unique moment."

Hometown: Hattiesburg

Age: 22

Height: 5'4"

Bio: Myverick Rashea Garcia was born in Hattiesburg, Mississippi. Myverick grew up with her mom, stepdad, older brother and grandma. Her grandma, who she calls "Side Saddle," is a defining character in her life. Myverick and her brother spent a great deal of their youth traveling with their grandma in her 18-wheeler tractor-trailer.

Due to her impoverished background, Myverick was continually bullied. Her mother chose to homeschool her until high school. She then earned a full-ride scholarship to Jones County Junior College. Currently, Myverick is a senior at the University of Southern Mississippi and is pursuing a degree in biological sciences. Upon graduation, she will be the first member of her family to graduate college. She hopes to enter her university's medical center next fall as a dental student.

Myverick feels that she has a duty as Miss Mississippi USA to share her unique testimony with victims of bullying. She is proud of the way she overcame adversity and hopes to inspire other young women to do the same.
*
Miss USA 2012 Official Contestants