Michelle Leonardo (New Jersey) - Miss USA 2012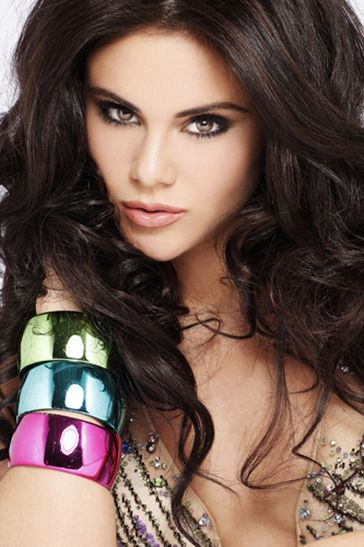 Miss USA 2012 Profile

Miss New Jersey

Michelle Leonardo

"I have always lived by the quote, 'Your dreams will carry you, but you have to be willing to fly first.' This organization has inspired me to spread my wings, allowing me to discover the power I have to make a difference."

Hometown: Tinton Falls

Age: 20

Height: 5'7"

Notes: Michelle was a former Miss New Jersey Teen USA 2008.

Bio: Leonardo currently studies at Suffolk University where she is working toward earning a Bachelor of Science in Journalism. Michelle enjoys participating in the Suffolk Voice, Cooking 101 and was a member of the Suffolk University Dance Team.

Michelle works as a college reporter for Boston based television show "Style It Up." Most recently, she attended Boston Fashion Week covering Daniel Faucher Couture and Lily & Migs. She hopes to someday be a reporter for ESPN working either as a sideline reporter for the New York Jets or in the dugout at Yankee Stadium.

Michelle has been dancing since she was three-years-old and has captured numerous titles and scholarships including Miss Teen Starquest, Star Systems Top Advanced Senior Soloist, two time winner of Jump Convention and was a Competition VIP scholarship recipient. She is also a six-time Company Dance scholarship recipient.
*
Miss USA 2012 Official Contestants