Katherine Webb (Alabama) - Miss USA 2012 Delegate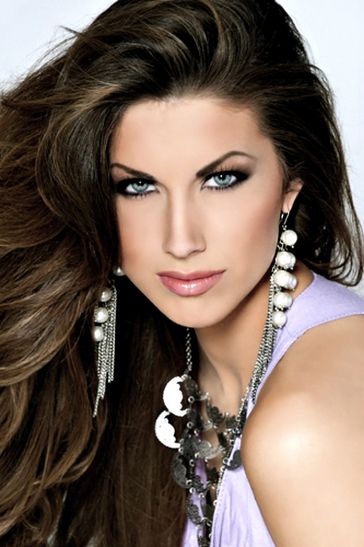 Miss USA 2012 Profile

Miss Alabama

Katherine Webb

"Many girls prepare their whole lives for this one moment. For me, I see Miss USA as an opportunity to reach new and greater heights in the future."

Hometown: Phenix City

Age: 22

Height: 5'10"

Bio: Katherine Webb was born in Montgomery, Alabama. She attended middle school and high school in Columbus, Georgia and graduated from Northside High School in 2007. She then attended Auburn University. She graduated from Auburn in May 2011 with a Bachelor of Science degree in Business Management and Administration. She participated in events held by the Women's Philanthropy Board at Auburn and in various community service projects around the area.

She currently works at Chick-fil-A in Columbus, Georgia as a training director. She also models professionally for clients in New York, Miami and Atlanta. In November 2007, she competed for the title of Miss Georgia USA, ranking in the Top 15 and won Miss Photogenic Georgia USA. She decided that she would not compete in another pageant until she received her degree and gained more experience. In January 2012, Katherine was crowned Miss Alabama USA 2012.

Katherine wants to make a positive difference in the lives of those around her. She hopes that competing for the title of Miss USA 2012 will allow her to explore many opportunities in the entertainment industry. She also looks forward to encouraging young women to pursue their dreams and to not let fear stop them from achieving their heart's greatest desires.
*
Miss USA 2012 Official Delegates