Jasmyn Wilkins (Georgia) - Miss USA 2012 Delegate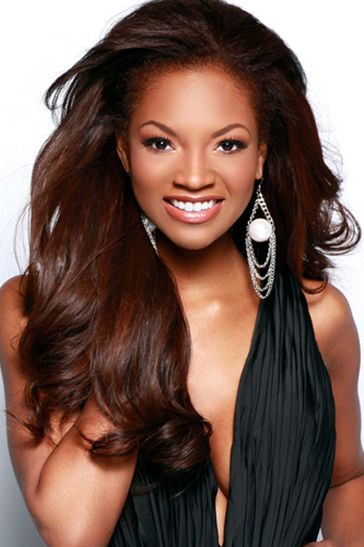 Miss USA 2012 Profile

Miss Georgia

Jasmyn Wilkins

"I come from a family of incredibly hard-working professional athletes, and I traded my tennis shoes in for high heels in order to pursue my goal of becoming Miss USA."

Hometown: Johns Creek

Age: 21

Height: 5'10"

Bio: Jazz Alexandria Wilkins was born in Chattanooga, Tennessee. Due to her father's busy career as an NBA player, Jazz lived in several different states throughout her childhood. Her father played for the New York Knicks, the Cleveland Cavaliers, the Vancouver Grizzlies, and the Orlando Magic. After he retired, Jazz's family settled in Atlanta, where Jazz's uncle, Dominique Wilkins, was playing with the Atlanta Hawks.

Jazz was 13-years-old when her family moved to Atlanta. She attended high school at Wesleyan School in Norcross, Georgia and was a member of her school's symphonic orchestra and marching band. Jazz also served as a student mentor in an enrichment program called "Peer Leadership." She played basketball and lacrosse, ran cross-country, and was captain of the varsity track and field team. She graduated high school with academic honors and attended Clemson University in South Carolina. Jazz now attends Georgia State University in Atlanta, where she is majoring in nursing.

One of Jazz's main goals during her reign as Miss Georgia USA is to raise awareness about organ donation. Her mother, Vita, was diagnosed with Primary Sclerosing Cholangitis, a very rare liver disease that can lead to liver failure and liver cancer. Her mother underwent two organ transplants, and those transplants saved her life.

Jazz has two siblings, an older brother named Damien and a younger sister named Holli. Her brother currently plays in the NBA for the Detroit Pistons. Her sister is nominated for Georgia Athlete of the Year. Her sister also plans to play basketball next year for Furman University.

Jazz's family members share a strong sense of determination and a positive outlook on life. They are an intensely close group that tries to not take any day for granted.
*
Miss USA 2012 Official Delegates