Ngoc Trinh wins Miss Vietnam International 2011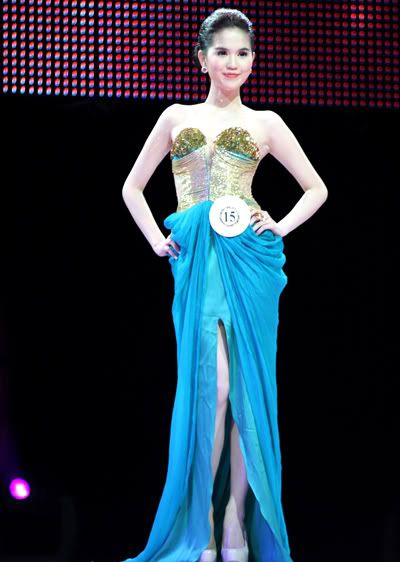 22 year old Ngoc Trinh was crowned Miss Vietnam International 2011 in a pageant held at the Carpenter Performing, Long Beach, California. She will receive $40,000 cash prize.

She was also the winner of 2 fast track competition which are Best in Swimsuit and Miss Asia both prized $5,000 each.

Ngoc Trinh stands 1.72m tall and works as a professional model since the age of 16. She won the Photogenic Award at the Vietnam Supermodel 2007 contest. She was also the winner of the Miss Fashion 2007 contest and the best in evening gown award at the Miss Jewelry competition.

Close to the title of Miss Vietnam International 2011 was the 1st run-up, Tra Ngoc Hang. She a top 5 finalists at Vietnam Supermodel 2008 contest and received Promising Model and Best in Performing Style Awards. She was also one of the top 10 semi-finalists at Miss Vietnam Global 2007.