Miss Guam World 2011 Finalists
Miss Guam World 2011
was supported by the Governor, Eddie Calvo and first lady Christine Calvo. The finals will be held on
August 31
at the
University of Guam Field House in Mangilao
.
All candidates participated in charity and are actively fundraising for their cause. The pageant aims to foster a sense of community service to convey that beauty comes from within.
The winner will represent Guam at the
Miss World 2011
beauty contest on November 6 in London, UK.
Miss Guam World 2011 Contestants: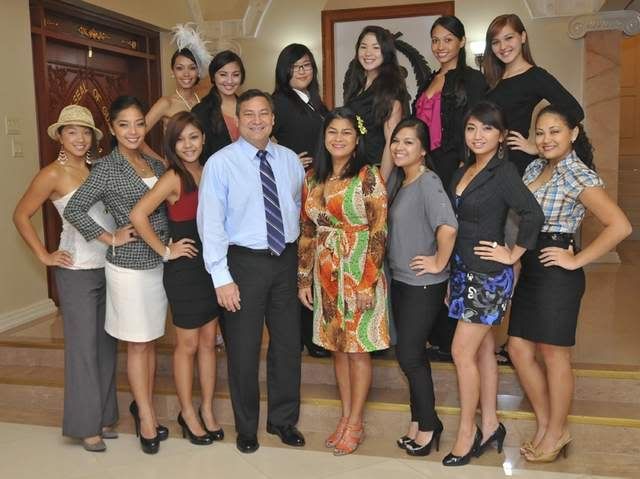 Front row (left to right): Anya Mendiola, Natalia Faculo, Rochelle Anne Fulinara, (Gov. Eddie Calvo & Christine Calvo), Rikayah Flores, Shari Dominique, and Nikkita Oexman.
Back row (left to right): Jamielynn Mojica, Christen Cruz-Hernden, Jessica Lee, Alissa Eclavea, Siera Robertson and Jesalina Nacino.
*
Miss World Guam 2011 is...