Dominique Ela Wisniewski wins Miss WM - WeltMeisterschaft 2011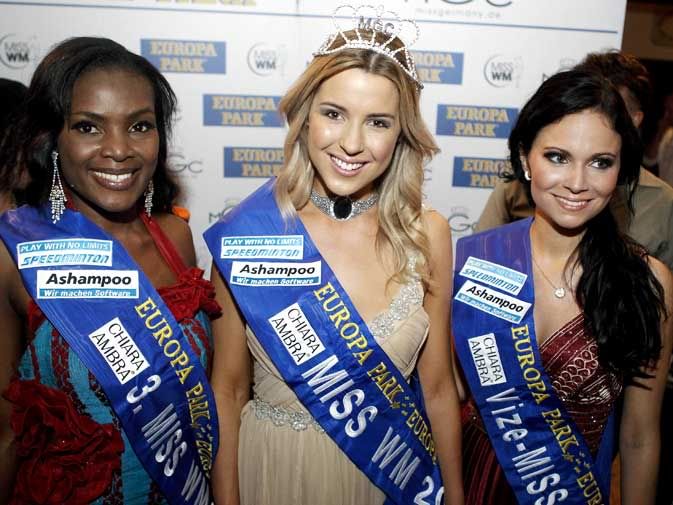 Miss New Zealand, Dominique Ela Wisniewski won the title of Miss World Cup 2011 or locally known as Miss WM - WeltMeisterschaft 2011 during a beauty pageant held on June 17 at the southern German town of Rust.

Miss Germany, Christina Trost was the 1st run-up. While Miss Nigeria, Jane Ogbe declared as the 2nd run-up.

The contest was held as part of the run up to the 2011 FIFA Women's World Cup soccer tournament in Germany.