Amalia Matamoros, Ms. Costa Rica wins Reina del Agua | International Queen of Coffee 2011
Miss Costa Rica, Amalia Matamoros
was awarded as Reina del Agua or "Queen of Water" of Reinado Internacional del Cafe 2011 beauty pageant during a visit that the contestant made to the Río Blanco natural reserve, of Aguas de Manizales.
3rd place went to
Miss Chile, Romina Godoy
, while 2nd place went to
Miss Spain, Ana Isabel Miranda
.
A panel of judges was in charge of selecting the winner among the 22 contestants. They were Monica Ochoa, from the Mayor's office; Jose Manuel Cardona, general manager of People Contact, and Esteban Jaramillo, journalist of Canal Uno.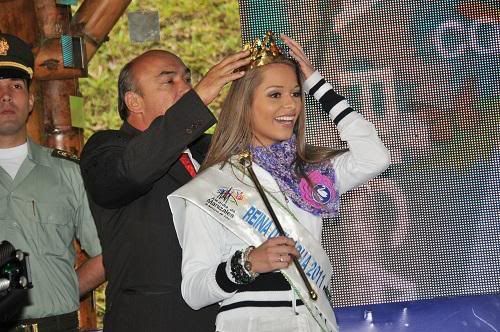 *
Reina Internacional del Cafe 2011 Contestants
*
Jocell Villa, Ms. USA wins Queen of Police