Bokang Montjane - Miss South Africa 2010 Finalist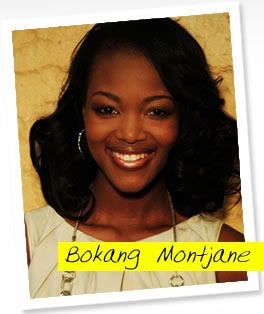 Miss South Africa 2010 Beauty Pageant
Top 12 Semi-Finalists

Bokang Montjane

BIO
Bokang Montjane lives in Honeydew Ridge, Johannesburg and is 24 years old. She runs a modeling and confidence school based in Auckland Park. She has a diploma in Public Relations Management and her hobbies include; singing, reading motivational books and going to the movies. Bokang was Miss Teen Limpopo 2004, Miss UJ 2006, Miss Earth 2007, Face of Fashion Eastgate 2010 and Miss Rivonia 2010. She is the PRO for the ABZ Community Foundation.
* Back to
Miss South Africa 2010 Top 12 Finalists