Miss Maine USA 2013 & Miss Maine Teen USA 2013
23 year old
Ali Clair
from Portland was crowned
Miss Maine USA 2013
held last January 27 at the Samoset Hotel - Rockport.
Standing 5'8" tall, Ali graduated from the University of Maine in 2011 with a B.A. in Journalism, cum laude. She is currently working in IT Sales and previously worked as a marketing and events coordinator for LLBean.
Clair was previously the 3rd run-up in Miss Maine USA 2012. She will now represent her state in
Miss USA 2013
later this year.
Finished as 1st run-up was Heather Elwell who was also last year's 1st run-up. 2nd run-up was Marissa Patten-Harris. Ended as 3rd run-up was Christine Bussiere. And finally the 4th run-up was Brianna Brown who was also 4th run-up in 2011 and 3rd run-up in Miss Maine Teen USA 2009.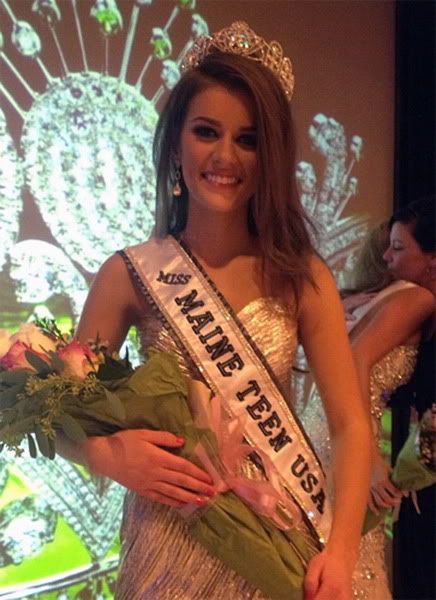 Meanwhile during the same event, 17 year old
Delaney Seavey
won the title of
Miss Maine Teen USA 2013
and she will be the official representative of
Maine
in
Miss Teen USA 2013
contest.