I Love my Planet & Dolphins Love Freedom Event - Miss Earth 2012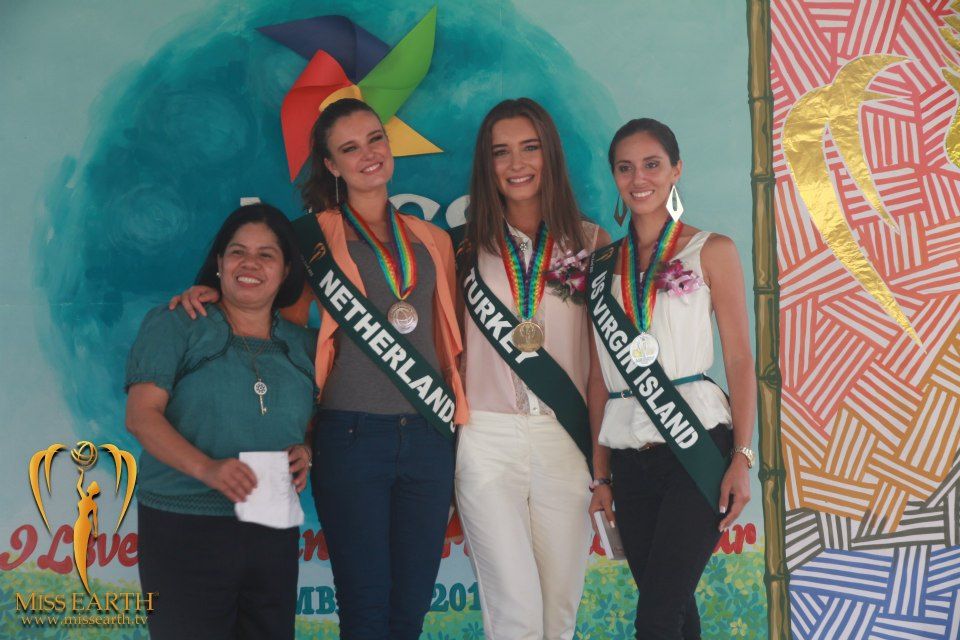 Last November 5, the
Miss Earth 2012 I Love my Planet School Tours
took place where the delegates bond with the students of Binangonan, Rizal and have voted their 'favorite teachers'.
The top choice who received the Gold Medal was
Miss Turkey, Ilknur Durasi
. Silver medal goes to US Virgin Islands, Whitney Carter. And the Bronze medal was given to Shauny Bult of Netherlands.
On a different event, same day, the Mural Painting challenge held at the Asian Center, Katipunan in Quezon City together with AG Sano, the beauties brought out their creative side for a cause which theme is
"Dolphins Love Freedom"
.
The choices for most creative work for Group 1 were topped by
England's Sahida Begum
for Gold medal. Received the 2nd place and Silver medalist was Tereza Fajksova of Czech Republic. And the Bronze medal was won by Crimea's Lyudmyla Kuzmina.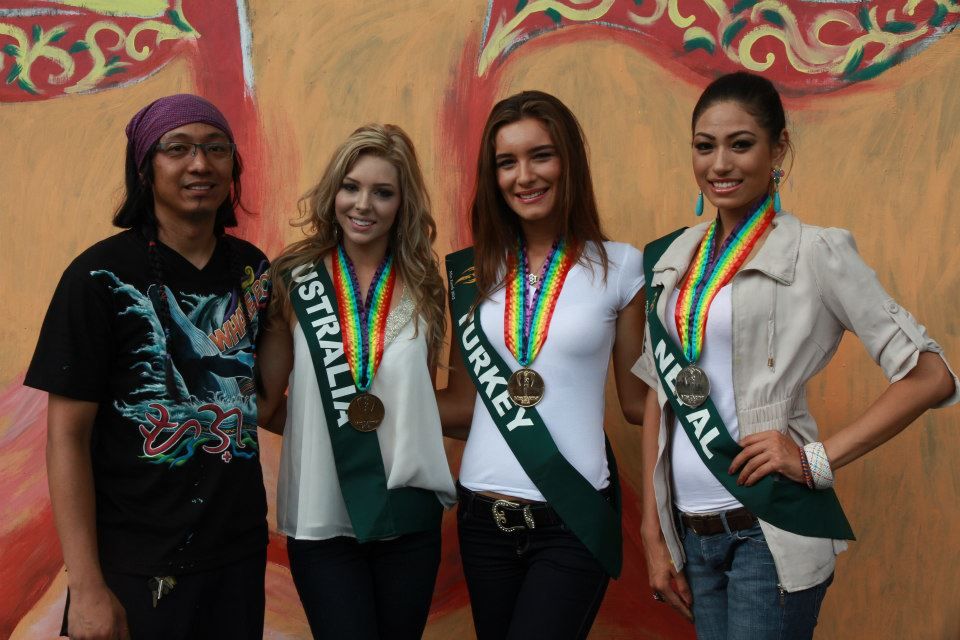 In the same challenge, the winners in Group 2 are
Miss Turkey, Ilknur Durasi
who is the Gold medalist. 2nd place was Nepal's Nagma Shrestha. And the 3rd place and Bronze medalist was Jane Seymour of Australia.
The
Group 3 "I Love My Planet School Tour Challenge"
event took place at the Ilaya and P. Jarin Elementary Schools in Tanay, Rizal. The Gold medal goes to Miss Fiji,
Esther Foss
. Silver and Bronze medal was given to Tatiana Bischof (Argentina) and Zoe Kinsella (Wales) respectively.
* See also
Miss Earth 2012 Complete Coverage