Sian Schlebusch - Miss SA 2011 Finalist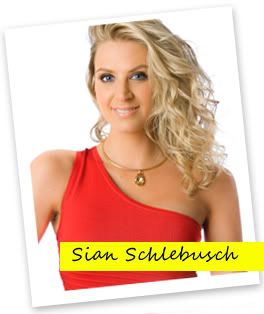 Miss South Africa 2011 Pageant

Sian Schlebusch

At just 21 years old, Sian Schlebusch is focused, driven and clear in her dreams; she would like to complete her studies in Marketing Management as well as create collaborative networks to help develop opportunities for others. She also aspires to be a spokesperson for under-resourced and challenged communities in helping them achieve and grow.

Sian is a model for an agency in Johannesburg, where she lives and has won a number of pageants over the years. This beautiful young woman is 1.84 metres and has striking blue eyes.
*
Miss South Africa 2011 Delegates