Mister Austria 2011 winner is Kurt Kase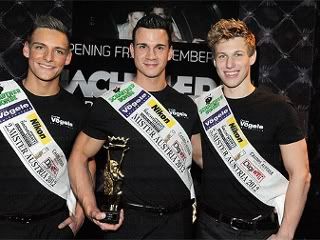 24 year old Kurt Kase won the title of Mister Autria 2011 during a male pageant held last December 3.

The 1st run-up was Thomas Hollinger from Ried. And the 2nd run-up was Daniel Wartner from Grammastetten.

Kurt Kase is from Vienna and works as a firefighter. He stands 1.86m tall and a member of the national basketball team.