Paola Chaverri wins Miss World Costa Rica 2011
19 year old Paola Chaverri was crowned Miss World Costa Rica 2011 in a beauty pageant held on February 20 in Tres Rios. She was crowned by
Dayana Aguilera, Miss World Costa Rica 2010
.
Paola Chaverri stands 5'7" tall and she will represent
Costa Rica
at
Miss World
2011 contest.
Named as Miss International Costa Rica 2011 was Maria Fernanda Arias. She will enter the
Miss International
2011 competition.
Mariela Aparicio was crowned Miss Earth Costa Rica 2011 and will represent the country at
Miss Earth 2011
beauty contest.
Talia Umana won the Miss Intercontinental Costa Rica 2011 and will compete at Miss Intercontinental 2011 later this year.
Andrea Castro and Elena Correa were named as the 1st and 2nd runner-up respectively.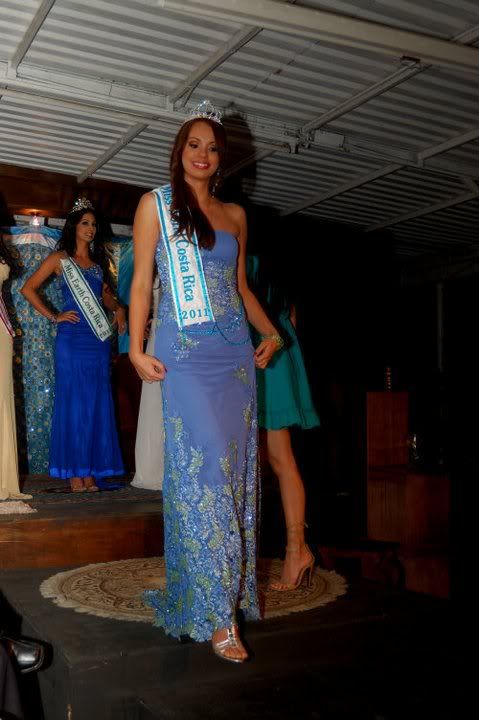 *
Contestants of Miss World Costa Rica 2011