Snezana Prorok - Miss World Bosnia & Herzegovina 2010
Miss World 2010 Beauty Pageant
Candidates / Contestants
Miss Bosnia and Herzegovina
Snezana Prorok
Age: 16
Height: 5'8.5"
Hometown: Istocna Ilidza
Snezana Prorok was crowned
Miss Bosnia & Herzegovina 2010 / Miss BiH za Miss Svijeta 2010
on September 19 in Sarajevo.
BIOGRAPHY
Currently a student, Prorok's future ambition is to graduate as a Pharmacist. Hobbies include : Swimming, Dancing & Writing Poetry. She also enjoys Reading and Watching Movies. Personal Motto: 'Treat life with a cold head and warm heart'.
INTERVIEW
Favourite Music / Books ?
Pop Music / Ranjeni Orao - Mirjam.
What is the proudest moment of your life or most memorable day?
The proudest and most memorable moment of my life is my graduation day, when I was declared for the student of generation.
Describe yourself
I am very ambitious, responsible, communicative, friendly happy and tolerant person.
Favourite food ?
Vegetables and fruits.
Do you have any pets ?
Yes, I've got a cat.
Future ambitions ?
In the future I want to be a graduate pharmacist.
Special Talents ?
Writing poetry.
Tell us a little something about your Country ?
For me BiH is the most beautiful country in the world. Although small in size, it's a country with a big heart. It's open for all people of good will. It's full of natural beauty and cultural landmarks.
Photos: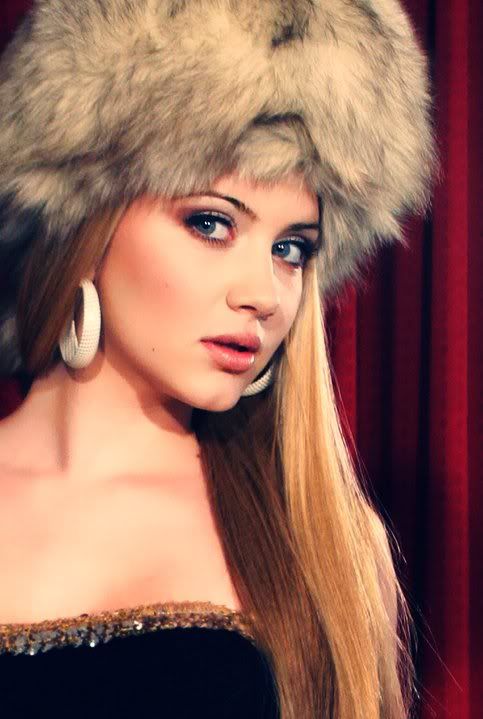 * Back to Miss World 2010 Delegates:
Batch A-D
/
Batch E-K
/
Batch L-P
/
Batch Q-Z