Milica Milatovic - Miss World Montenegro 2010
Miss World 2010 Beauty Pageant
Candidates / Contestants
Miss Montenegro
Milica Milatovic
Age: 17
Height: 5'9"
Hometown: Podgorica
Milica Milatovic was crowned
Miss Crne Gore 2010
on August 15.
BIOGRAPHY
Milica is currently at High School studying catering. She has been awarded a scholarship to further her education after School. Her hobbies include: Running & Dancing. Personal Motto: ' Live each date like it's your last.'
INTERVIEW
Favourite Music / Books ?
Techno music.
What is the proudest moment of your life or most memorable day?
When I first walked runway.
Describe yourself
Beautiful and smart.
Favourite food ?
Gawbori & Seafood.
Do you have any pets ?
I have a cat.
Future ambitions ?
I would like to become a famous model.
Photos: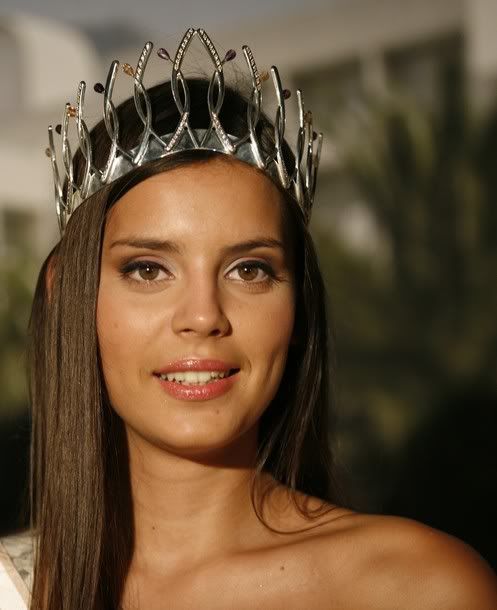 * Back to Miss World 2010 Delegates:
Batch A-D
/
Batch E-K
/
Batch L-P
/
Batch Q-Z