Venus Venus Raj gets Passport and ready for Miss Universe 2010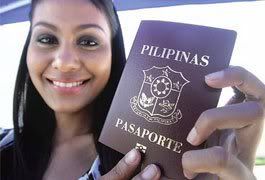 The Department of Foreign Affairs (DFA) is set to issue a Philippine passport to dethroned
Binibining Pilipinas Universe 2010, Ma. Venus Raj
. In a text message sent to reporters, Foreign Affairs department spokesman Eduardo Malaya decided to make the move after an evaluation committee recommended its issuance.
"The committee stated that on the basis of documents presented by Ms. Raj, it is well-established that she was born to a Filipino mother and following the jus sanguinis rule on matters of citizenship acquisition, she is a Filipino citizen who is entitled to a Philippine passport," Malaya said.
"The passport will be issued in the next few days," Malaya added.
The Bb. Pilipinas Charities Inc. (BPCI) took back Raj's crown in April after learning of inconsistencies in the beauty queen's birth records. The BPCI, however, decided to give Raj's a chance to reclaim her title provided that Raj obtains a valid Philippine passport.
Should she regain her crown as expected, Raj will represent the Philippines in the
Miss Universe
2010 beauty pageant to be held in the Unites States this August.
As this developed, the DFA is eyeing to issue at least 3,300 E-passports a day, according to Secretary Alberto Romulo.
He revealed that the Department Foreign Affairs' Office for Consular Affairs (DFA-OCA) is gearing up to accommodate more people by improving the existing system to accept more appointments. At present, the DFA-OCA releases 2,800 E-passports everyday.
*
Schedule of Events
*
Official Candidates
*
Talent Competition
*
Special Awards
*
Watch the Pre-Pageant
*
Watch the Coronation Night
* Meet
Bb. Pilipinas Universe 2010, Maria Venus Raj
* Meet
Bb. Pilipinas World 2010, Czarina Catherine Gatbonton
* Meet
Bb. Pilipinas International 2010, Krista Mae Arrieta Kleiner
* Meet
Bb. Pilipinas 2010 1st runner-up, Dianne Elaine Necio
* Meet
Bb. Pilipinas 2010 2nd runner-up, Helen Nicolette Henson
*
Helen Nicolette Henson replacing Maria Venus Raj after being dethroned
*
Maria Venus Raj Gets Back Her Bb. Pilipinas Universe 2010 Crown