Sekwila Mumba (Zambia) - Miss World 2009 Candidate
Miss Zambia, Sekwila Mumba is one of the 112 contestants of Miss World 2009 Beauty Pageant to be held on December 12 in Johannesburg, South Africa.
Sekwila has a degree in IT and her ambition is to achieve a masters in the subject. She enjoys horse riding and salsa dancing. Her favourite food is Indian. "Don't give up until the very end is her personal motto".
Sekwila is the 2nd run-up at
Miss Zambia 2008
held at Livingstone's Zambezi Sun Hotel. She was also the 4th run-up at
Miss Zambia 2009
held on May 31, 2009.
Age : 24
Height : 174
Languages : English & Bemba
Photos: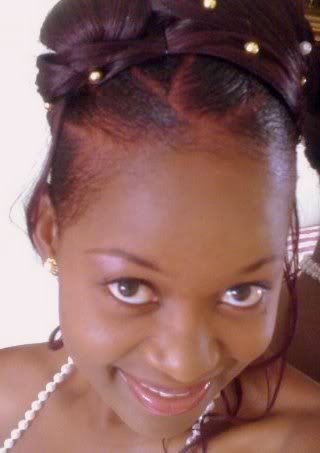 Batch A-D
/
Batch E-K
/
Batch L-Q
/
Batch R-Z
/
Miss World 2009 Complete Coverage