Meet the Preliminary Judges of Miss Universe 2011
In their hands lies the fate of all the 89 candidates of Miss Universe 2011 pageant. They will judge each delegates in 3 rounds of competition: Personal Interviews, Swimsuits and Evening Gowns, in which the top 9 average scores will be part of the 16 semi-finalists, to be revealed on the final telecast on August 12.
* The other 6 semi-finalists will be chosen by the members of the Miss Universe Organization. And 1 semi-finalist who will be chosen by the public viewers, who will be the winner of the People's choice Award.
Here are the Preliminary Judges of Miss Universe 2011:

Ana Paula Junqueira
A business woman, an ambassador of goodwill and president of the League of the Brazilian Women Voters (LIBRA) in Sao Paulo, Ana Paula Junqueira entered politics in 1994, 2002 and 2010. She was a candidate for office, and although she was not elected, she kept firm on her purpose of running for office. She believes that politics must be elaborated considering the society as a whole. She also has a passion in helping children, youth, men, women and elderly.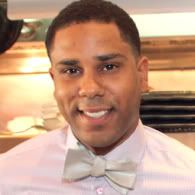 BJ Coleman
BJ Coleman is a publicist, journalist, and television personality who has established himself as a contemporary authoritative figure on entertainment and fashion.
BJ's experience has made him a television favorite, having commentated as an expert for various programs and networks including The Tyra Banks Show, VH1, BET, & E!. In 2008, BJ switched to magazine reporting, writing a column for Hip Hop Weekly entitled In The Know with BJ Coleman; an insider's look at some of hip-hop's most lavish events, and judging the preliminary rounds of
Miss USA 2010
and
Miss USA 2011
pageants.

Francesca Romana Diana
One of the most renowned international jewelry designers, Francesca Romana Diana marked herself as a costume jeweler designer in Rome, she decided to leave Italy and headed for Brazil. Her exclusive creations are sophisticated, contemporary, extremely comfortable and perfect for all occasions. They are featured in fashion editorials such as Vogue, Bazaar, and In Style; her lines are being sought after by the most discerning and stylish women in the world.

Jimmy Nguyen
Jimmy Nguyen is a prominent entertainment and new media lawyer, equal rights and diversity advocate, and media commentator. He is currently a partner in the law firm of Davis Wright Tremaine LLP, where he handles a range of entertainment, new media, intellectual property, advertising and technology matters.
Jimmy Nguyen is an immigrant in the USA and an openly gay man to be a strong advocate for equal rights and diversity. He serves on the Board of Directors for Equality California and the California Minority Counsel Program.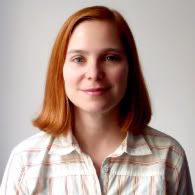 Lara Spotts
Currently serves as Vice President, East Coast Development for Bravo, Lara Spotts is responsible for all East Coast development, including pilots, casting reels and concept development.
Apart from working in Bravo, Lara did a little bit of everything: working in casting, production, development, and scripted for projects with VH1, MTV, Logo, Showtime, Disney Channel and ABC.

Scott Lazerson
As a strategic relationship consultant, Scott Lazerson repeatedly demonstrates that he is a catalyst for innovation and breakthrough. Unrestrained by convention and driven by a desire to bring the best minds and talents together, Scott embraces his passion for empowering individuals and organizations by taking them to the next level.
Currently, he consults with Outfit7, creators of the hit iPhone app "Talking Tom," Liberty Tax Service, New York Times bestselling author Bill Phillips, NFL great Terrell Owens, Sarah Furgeson the Duchess of York, and a variety of entrepreneurial start-ups. He has successfully placed clients in various media outlets including Forbes, The Today Show, Harper's Bazaar, Fox News, Bloomberg, and others. He and Ellen Rakieten, the former Executive Producer of The Oprah Winfrey Show, have created a new reality television series that will air in 2012.

Matheus Mazzafera
He was born in Belo Horizonte, Minas Gerais. But from the young age of 15, he moved out of Minas and into the world – living between New York, London and Sao Paulo. Matheus Mazzafera has always been part of the hip crowd, jet setting from Cannes to Saint Tropez every summer. He graduated from the Marangoni Institute of Fashion in Milan, and during his time there, he interned for Vogue Italy. Today he lives in Sao Paulo and works as a stylist and a TV host for Rede TV. He has worked for big fashion names such as Vogue Brazil, Vogue Latin America and Vogue Man.
* See
Miss Universe 2011 Complete Coverage