Xiao Tang - Miss World China 2010
Miss World 2010 Beauty Pageant
Candidates / Contestants
Miss China
Xiao Tang
Age: 23
Height: 5'9.5"
Hometown: Beijing
Miss Beijing, Xiao Tang
was crowned
Miss World China 2010
in a beauty pageant held on September 17.
BIOGRAPHY
Tang has just graduated from University gaining her Bachelor Degree in Linguistics and Literature. Tang Xiao enjoys Reading, Writing and going to Art Galleries. Personal Motto: 'God helps those who help themselves'.
INTERVIEW
Favourite Music / Books ?
I like to enjoy various types of music and books especially light music and poetry.
Describe yourself
Half flame and half ocean. I am calm, quite and poised outside and passionate, warm and perseverant inside.
Favourite food ?
Fruit, vegetables and all kinds of healthy food.
Future ambitions ?
To be a public figure who has something to do with art and charity.
Special Talents ?
Design, writing, photography, flower arrangement and so on.
Tell us a little something about your Country ?
The People's Republic of China (PRC), established in 1949, commonly known as China, which is one of the world's oldest civilisations and is regarded as the oldest continuous civilisation. My country is amazing, you can enjoy various types of food and cultures in every different provinces.
Photos: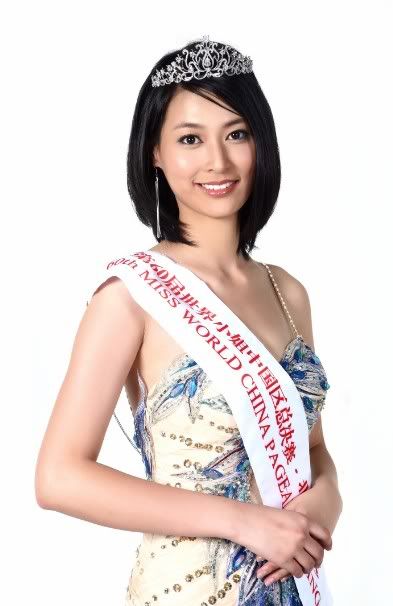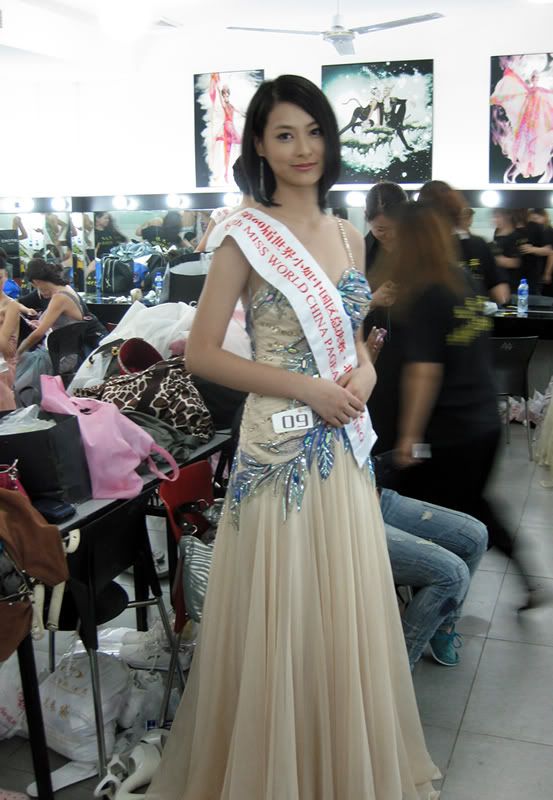 * Back to Miss World 2010 Delegates:
Batch A-D
/
Batch E-K
/
Batch L-P
/
Batch Q-Z