Marika Savsek | Miss Universe Slovenijie (Slovenia) 2010 Finalist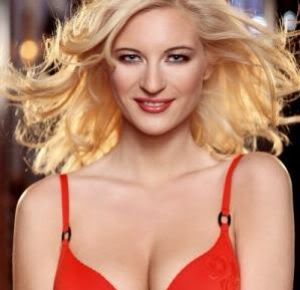 Miss Universe Slovenijie 2010 Beauty Pageant
Miss Universe Slovenia 2010 Candidate

Marika Savsek

Marika Savsek comes from Smartno and studies at the University for Security Sciences in Ljubljana. Marika 17 years old and loves playing the tambura orchestra in bison, Nepal, the last three years and in two folk groups Ljubljana - France Marolt and Tina Rožanc. It fills most of your free time. Among the well-known Slovene women it is an ideal Sherone Simpson that despite the unbearable pain, overcome all obstacles and reached the Olympic medals. It has shown that you can do it all, if large enough desire.

Marika Savsek believes that, in addition to the Miss Universe beauty is also important self-confidence, communication skills, resourcefulness, and reliability.

If Marika had a super power would be donated to the health of all people ... or .... destroy the planet.
Miss Universe Slovenia / Slovenijie 2010 Contestants