Kirsty Pritchard | Miss Universe New Zealand 2010 Delegate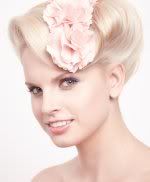 Miss Universe New Zealand 2010 Beauty Pageant
Contestants

Kirsty Pritchard
Miss Museum Hotel

Miss Museum Hotel is Kirsty Pritchard. Kirsty is 24 5ft. 7 and is she is studying to become a veterinary nurse. She also works part time with a clothing designer. Kristy's interests are the culinary arts, travel, dance, fashion and history. Her ambition is to travel extensively and to become an ambassador for animal protection and rehabilitation.
* Back to
Miss Universe New Zealand 2010 Candidates