Meet the Preliminary Judges of Miss Universe 2012
Composed of eight judges were invited to have that difficult task of choosing a group of this year's semi-finalists, as they score the delegates in the interview, swimsuit and evening gown competitions.
The judges will choose a certain number of delegates to be part of the Top 16. The other amount will be chosen by Donald Trump and members of the MUO, while a 16th semi-finalist will be the winner of the popular choice voted by fans around the world via the missuniverse.com website.
The preliminary interviews will take place on December 11 and 12, while the Presentation show with swimsuit and evening gown competition taking place on December 13.
Now meet the 8 celebrity panel of judges who will destined the fate of one of the semi-finalists who will later be crowned the 2012 Miss Universe title.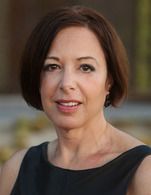 Amy Sadowsky
Amy is the Senior Vice President of Public Relations and Celebrity Entertainment for Planet Hollywood International. This career woman originally from Boston Massachusetts oversees publicity strategies for all the brands owned by Robert Earl, founder of Planet Hollywood International. Additionally, Sadowsky handles all celebrity related events for the company.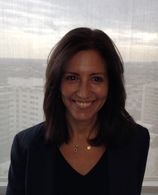 Beverly Frank
Beverly is the Executive Vice President of Business Affairs and Operations for 19 Entertainment, Inc., a division of CORE Media Group. Based in Los Angeles, 19 Entertainment is CORE's production, recording, touring and artist management division, and co-producers of the television series "American Idol" and "So You Think You Can Dance." Frank joined 19 in 2009 as General Manager and Director of US Legal.
Carlos Anaya
The current host for "MY Lifestyle Extra" on Fox News Latino, Carlos recently recognized by The New York Times for his work as a producer and as an expert in biculturalism He is highly regarded for his work as a reporter, multimedia content producer, host and social media influencer. Anaya is also the managing editor for MY Lifestyle Magazine, the first boutique publication for chic bicultural Latinos in New York.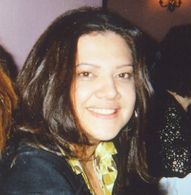 Corinne Nicolas
President of the Trump Models Management, Corinne has over 15 years' experience in the fashion modeling industry. In 1999, she was one in a core group of model managers selected by Mr. Donald J. Trump to open his world renowned model agency, Trump Models. The agency's roster includes top models that are featured in magazines and campaigns around the world, as well as on the international runways.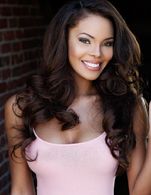 Crystle Stewart
Former Miss USA of 2008 and top 10 semi-finalist in Miss Universe 2008, Crystle now stars in the new Tyler Perry sitcom "For Better or Worse" on TBS. She plays Leslie, an independent, charming real estate agent known as the peacemaker amongst her friends. "For Better or Worse" is based on Tyler Perry's "Why Did I Get Married?" films.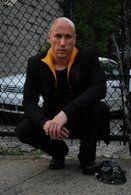 Duane Gaz
A model scout for Trump Models Management, Duane has covered nearly every inch of the globe in his more than 20 years. Botswana, Tokyo, Moscow and Rio de Janeiro are just a few of the far-reaching cities he has scoured in search of modeling's next superstar. Gazi has enjoyed the challenge of keeping his finger on the modeling pulse and counts on his experience and expertise to guess what trend will next be in favor.
Jimmy Nguyen
A prominent entertainment and new media lawyer, equal rights and diversity advocate, motivational speaker, media commentator and budding producer and technologist, 36 year old Jimmy was named by Lawdragon as one of the 500 Leading Lawyers in America. In 2012, The Huffington Post listed Nguyen as one of the "Most Influential LGBT Asian Icons."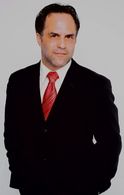 Michael Greenwald
The Vice President of Talent at Buchwald / Fortitude talent agency based in Los Angeles and New York City, a position he has held for 16 years, Michael has worked in the entertainment industry for 22 years where he began his early career in New York at "Saturday Night Live" and MTV. Greenwald started in Hollywood at Susan Smith & Associates and then moved on to the Paradigm Talent Agency where he worked with Ben Affleck, Matt Damon, Adrien Brody, Sarah Michelle Gellar and Scarlett Johansson.