Anne-Lise Ramooloo | Miss Mauritius Earth 2010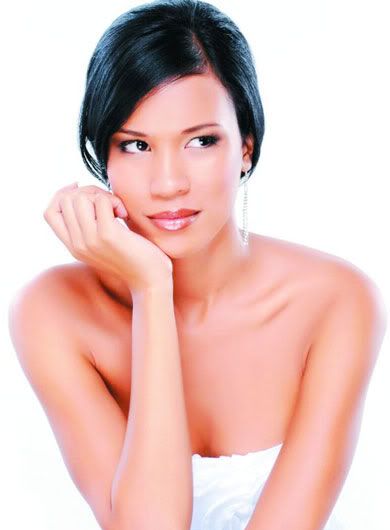 Miss Earth 2010 Beauty Pageant
Contestants
Miss Mauritius
Anne-Lise Ramooloo
Age: 21
Height: 174 cm.
Weight: 51 kilos
Measurements: 87-62-89
Hometown: Port Louis
Anne-Lise Ramooloo was appointed as
Miss Earth Mauritius 2010
.
BIO:
I am specially proud of the miscegenation in my family; both my parents are of mixed descent and I can say that I have European, African and Asian blood! Moreover, I admire my Mum a lot having recently retired as the Headmistress at a school for disadvantaged children after 42 years in the field – what a special career path ! I hope I have inherited her strength! I love spontaneity and adventure! I want to visit as many countries as possible and discover a lot of different cultures! I want to be as independent as possible, finding a career that doesn't feel like an obligation and that involves creative innovation everyday. I want to have several children and give them the best, materially and emotionally. And, of course, to make sure the world they'll live in is the best possible.
Describe your childhood when you were growing up from 8 to 13 years old.
My childhood was special because my brothers are 15 years older than me, so I was considered a miracle baby girl and it showed in the way everyone treated me. I remember that my family was proud of me because I was a balanced child, with academic good results, good sport performances and I enjoyed a lot of extra-curricular activities. I will never forget how, even during hard financial times, they still tried their very best to offer me everything I needed.
My childhood was so much fun indeed, I've always had this crazy imagination and hearty enjoyment of life. I had this gigantic yard with numerous trees ( mango, banana, guava, star fruit, papaya) where I used to play and imagine it was my kingdom! Moreover, I started developing an interest for rabbits and at a point, there were thirty of them in the yard! But as my mother and father grew older, I found myself lacking that essential human touch, pre-teenage conversations etc. Perhaps this led me to become independent, prematurely, but I am over all that now and enjoy a very close relationship with my parents!
What lessons did you learn from your childhood/growing years?
First I've learned that no luxury villa can be compared to a true home, one with that warm, natural touch and a secure sense of belonging. Then, I also learned that having all your material needs satisfied doesn't guarantee your happiness. Nothing in the world can replace a mother's warm hug, a father's gently encouraging words, etc. For example, when I succeeded in joining the national volleyball team, not even one family member ever came to see a match for several years. They didn't mean to, but it hurt me of course. I will learn from their mistakes and will never ever do that when I have my own children.
What is your most memorable moment?
My most memorable moment was when I became an aunt and godmother. First, when the news was announced, it was an incomparable new feeling. That memory remains today: I was speechless at the birth, this innocent little thing entering our lives like a pure gift, full of hope. It was a magical moment indeed. Each day of growing-up is an adventure and I can't wait to see what's next.
What is your environmental advocacy?
To declare Mauritius a marine protected area.
* Delegates:
Batch A-D
/
Batch E-K
/
Batch L-Q
/
Batch R-Z
*
Miss Earth 2010 Complete Coverage