Mariann Birkedal - Miss World Norway 2010
Miss World 2010 Beauty Pageant
Candidates / Contestants
Miss Norway
Mariann Birkedal
Age: 23
Height: 5'8.5"
Hometown: Stavanger
Mariann Birkedal was crowned
Froken Norge 2010
on June 26 at the Sole Hotel and Herregaard in Noresund. Also, she is the winner of
Froken Norge Universe 2008
and represented her country at the
Miss Universe 2008
pageant.
BIOGRAPHY
After completing her Bachelors degree in Business Administration, Mariann hopes to study for a Masters in Natural Resource Economics. Hobbies; Reading a good book, Movie nights and playing Piano. Personal Motto: 'Treat others as you want to be treated'.
INTERVIEW
Favourite Music / Books ?
I love listening to acoustic music, and never get enough of Eric Hutchinson and Paolo Nutini. I like reading a good suspense novel, but the best book I have read is the Norwegian 'Idas Dans'. Although it is the saddest book I have ever read, the story of a mother's love and fight for her dying daughter hits me straight in the heart.
What is the proudest moment of your life or most memorable day?
When I was six years old, my parents told my brothers and I that child number 4 was on its way. I was so excited; I could hardly wait for the months to pass. I had one wish though.....it has to be a girl, it just HAD to. So every night from the day that I got to know my mother was pregnant, I prayed my deepest prayers that it would have to be a girl. When my siblings and I got the phone call from my parents at the hospital telling us it was a girl, I was sure it was all my work! That day was both one of my proudest and most memorable days.
Describe yourself
I always try to make the best out of every situation in life, and to always be positive. I belive that what goes around, comes around, and therefore always treat others with respect.
Favourite food ?
Sushi and 'Pinnekjott' (traditional Norwegian Christmas Dinner).
Do you have any pets ?
I have a beautiful, energetic 2 year old cat. He is a British Shorthair and is just precious to me.
Future ambitions ?
After completing my Bachelors Degree, I want to go on to get my Master of Science in Development and Natural Resource Economics, and of course work in that field.
Special Talents ?
Playing the piano.
Tell us a little something about your Country ?
Norway is truly a beautiful country that I am proud to represent. With its gorgeous and diverse nature, Norway has a lot to offer. The beautiful beaches, fjords, glaciers, mountains and the northern lights attract people from all over the world. Norway is rich on its resources, and the large oil and natural gas deposits in the North Sea has made Norway the third wealthiest country in the world.
Photos: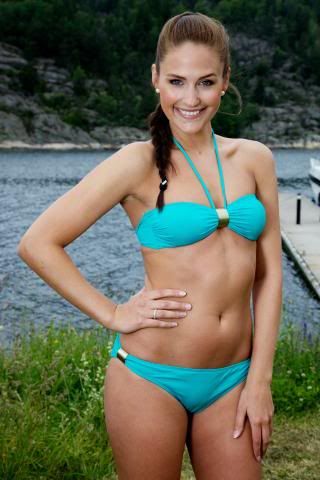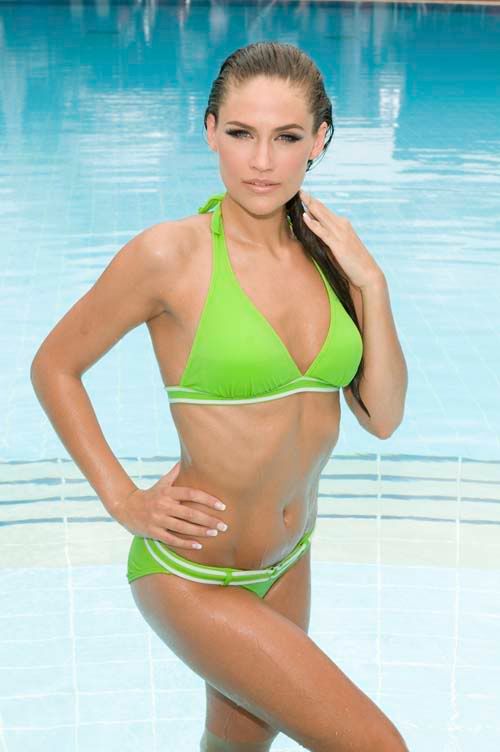 * Back to Miss World 2010 Delegates:
Batch A-D
/
Batch E-K
/
Batch L-P
/
Batch Q-Z